MAKE THE SWITCH TO THE REAL ESTATE CRM, NOW!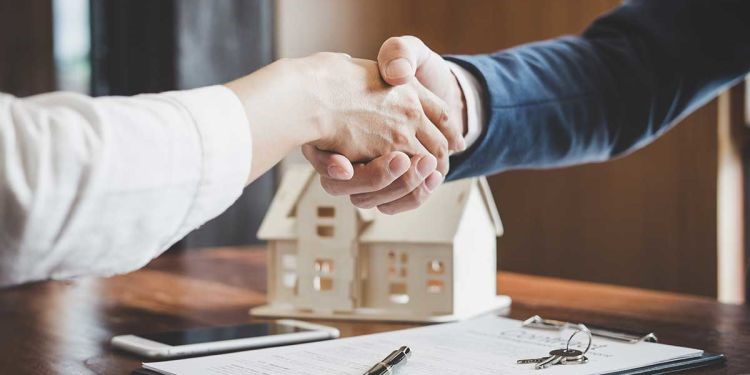 To begin with, The Real Estate CRM is a next-gen user-friendly property management software providing a platform for property maintenance, buying, selling and renting of properties. Furthermore, not only does it come with wonderful features but also offers the following:
Efficient Sales Process:
Using a customized solution provided by The Real Estate CRM, real estate agents can speed up the sales process. Longer showings can be cut short by virtual tours, paperwork can be signed and transmitted digitally, and properties can be discovered more rapidly.
With successful property management software, the users are available with all the tools needed to grow sales. After the deals close, The Real Estate CRM automates workflows, offers robust lead nurturing capabilities, and activates required projects.
Easy and Quick Communication:
It may be a difficult moment for someone who is trying to buy a house. They will have a lot of options, and they may need to make a quick decision. As a result, they'd like to be able to reach out to their agent at any moment. Having a communication channel available 24/7 through an app would allow for more instantaneous talks and reduce wait times.
Not only does The Real Estate CRM help its users to manage their leads, but also enables them to track active leads and get in touch with them through Live Communication.
Customer Experience:
Client satisfaction will increase as a result of delivering a pleasant experience via remote property showings, and real estate mobile applications are twice as likely to retain customers than websites.The Real Estate CRM is a digital solution for the real estate agents and buyers to make their work simpler by reducing the amount of legwork they have to do.
Routine Task Automation:
The majority of the time-consuming activities that property managers perform will be delegated. Home-buyers can also benefit from automation since they can get papers, make offers, and be alerted of new houses that are of interest to them right away. The Real Estate CRM uses automated reminders to keep the buyers updated about new properties.
Auto-scheduling software is ideal for a global clientele and the real estate services such as buying, selling, renting, consulting and managing. With the one-click booking, the clients can easily arrange a real estate appointment.
The Real Estate CRM meets the on-the-go needs of the property managers to grow sales by reminding them of their obligations to their customers. This client-centric software ensures the highest productivity by notifying and auto-scheduling appointments. It's 24/7 live communication and virtual tour feature helps in better understanding both ways. The specialized software analyzes the data for the property managers and helps improve operational performance, raise sales, enhance customer experience, refine marketing strategies, and adapt more quickly to changing industry trends.
The software has a way of taking care of everything once a user has signed up.